---
Music News Roundup: Chester of LP Now Fronting Stone Temple Pilots, The Deli Fest, Lune, Prince, Placebo, Katy Perry, X-Factor, Amon Amarth, From Hell, Soundgarden, Lana Del Rey + More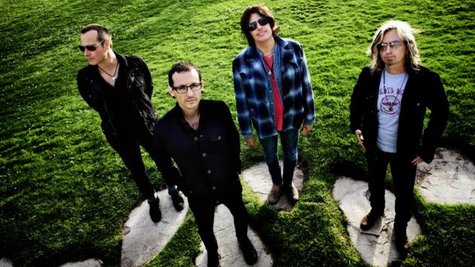 Ray Manzarek of The Doors passed away of bile duct cancer yesterday. R.I.P. Ray Manzarek, Jim awaits.
Insane. Chester Bennington of Linkin Park has been tapped by Stone Temple Pilots as their new frontman. I couldn't believe it at first but after much thought, Chester would be great as their frontman. He will have no problem singing Weiland songs. Great choice guys!
Hitting Brooklyn for the fifth year running, The Deli's B.E.A.F. can only be described as the most underground and cross-genre showcase of NYC's new talent. With an approach to local music organized by genre, this fest and the Spring 2013 Deli issue linked to it (out on May 23) offer the audience a quality selection of new local music for all tastes.
Alice Cooper, Slash, Joe Satriani and Ian Astbury pay their respects to The Doors Ray Manzarek. 
Swedish singer Lune will release her hauntingly beautiful interpretation of Leave The World Behind on May 31st on Astralwerks. She is backed by Swedish House Mafia. Nuff' said.