---
R.I.P. Mitch Adam Lucker of Suicide Silence (October 20, 1984 - November 1, 2012)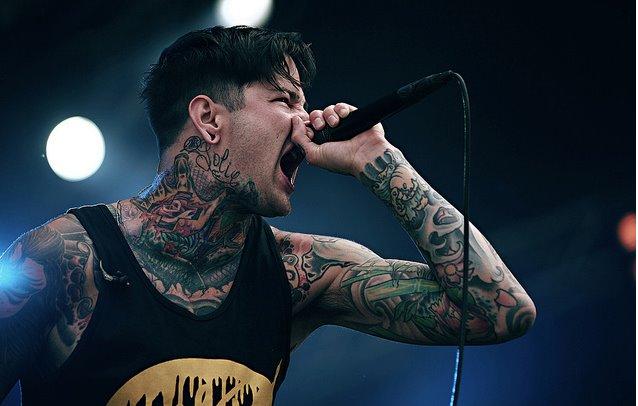 Sad day for metal fans worldwide.
Mitch Adam Lucker, lead vocalist of Suicide Silence, has passed at the ripe age of 28. Lucker is said to have lost control of his Harley-Davidson and hit a light pole. He ws pronounced dead this morning at 6:17am.
Here's the official statement from the band:
"There's no easy way to say this. Mitch passed away earlier this morning from injuries sustained during a motorcycle accident. This is completely devastating to all of us and we offer our deepest condolences to his family. He will be forever in our hearts. R.I.P. Mitchell Adam Lucker. We love you, brother"
Nuclear Blast Records has issued their official statementas well:
"It is with great sadness and regret this morning that we have to report that Mitch Lucker, vocalist of Suicide Silence, passed away a few hours ago due to injuries sustained during a motorcycle accident. Nuclear Blast would like to offer our condolences to his family, friends, band members and fans worldwide who are affected by this loss. He left us doing what he loved to do most. He was 28 years old and will be sorely missed."
Such a shame. Suicide silence is one of metal's up-and-coming rising stars that could've easily toppled musical metal walls to establish themselves as one of the best. The band's potential, creativity, uniqueness, stage presence and musical prowess made them fan favorites in the metal scene. With only a few albums under their belt, I feel that the band's rise to fame and huge potential has just been cut short by Mitch's death. This is a sad day for metal fans and everyone involved in the Suicide Silence camp.
My condolences goes out to everyone from that camp. Too young, too early.
I was lucky enough to witness Suicide Silence twice in their career. They blew me away both times and left lasting impressions that have carried over throughout. It was no secret, Suicide Silence was a beast in the metal scene.
R.I.P. Mitch Adam Lucker
krizmr likes this
thegreatgiandhi posted this