---
Delta Rae Profiled On NPR's All Things Considered, Named VH1's You Oughta Know Artist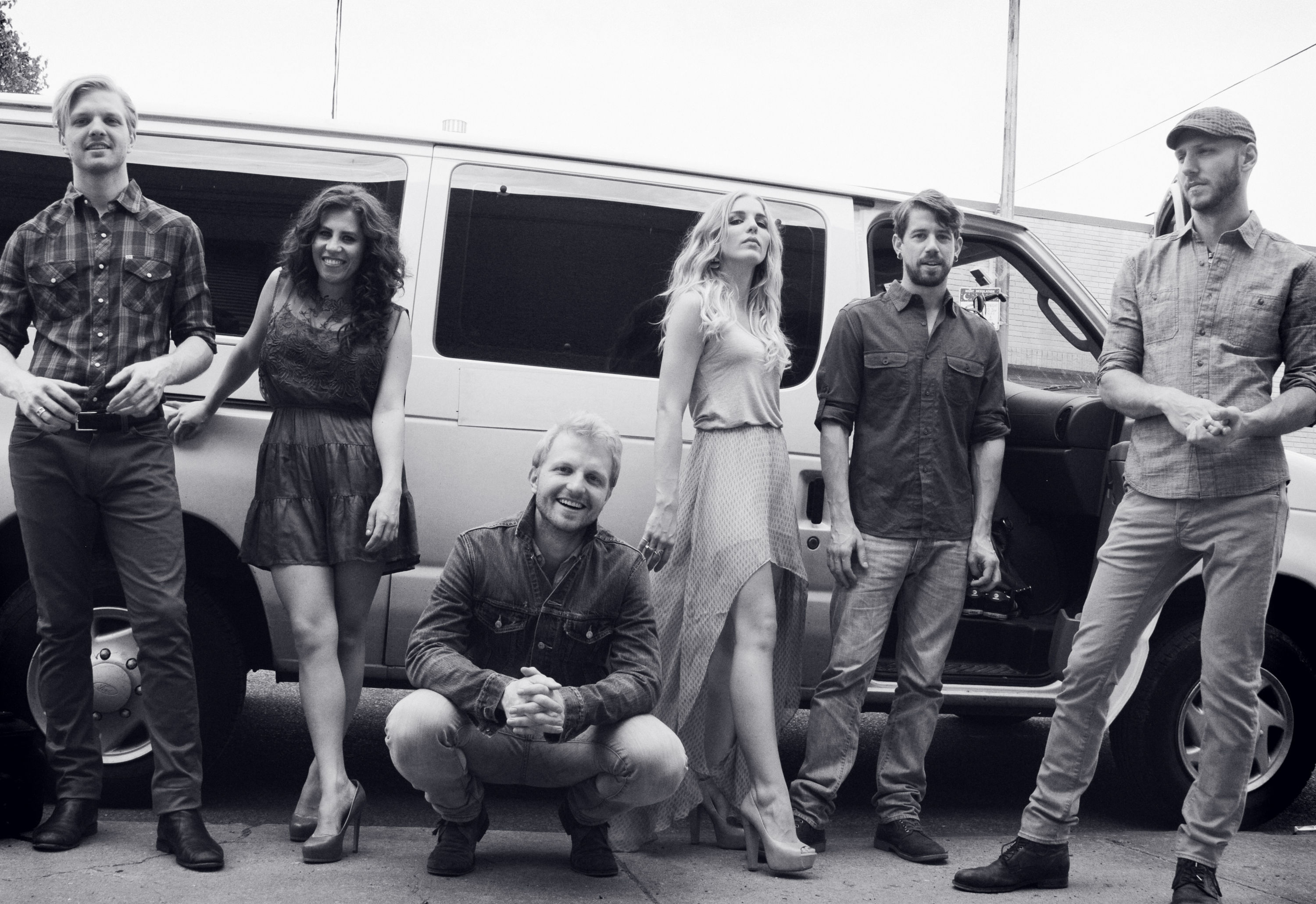 In case you missed it last week, check out the Delta Rae profile that ran on NPR's All Things Considered.
NPR describes the Durham, NC six-piece band's sound as "modern folklore." The band themselves, which includes three siblings: Ian, Eric and Brittany Holljes, tell VH1 that if one must categorize their music, they usually call it Americana. "It captures so much of American music across all boundaries and time." VH1 selected Delta Rae as their "You Oughta Know" Artist Of The Month for October and has moved their video for their single, "Bottom Of The River," into heavy rotation.
If you've never heard of Delta Rae and need a good introduction, check out this rendition they did of Fleetwood Mac's "The Chain" for Billboard. Goosebumps. Delta Rae recently performed "Bottom Of The River" on Conan and have been touring relentlessly all year in support of their debut album, Carry The Fire, which came out on June 19th (iTunes). A full list of dates is below, please let us know if you are interested in checking out a show.
Delta Rae Tour Dates
10/10 The High Tone Café - Memphis, TN
10/11 Harvest Fest, Ozark, AR
10/13 Mike Dianna's Grill - Corolla, NC
10/17 The National - Richmond, VA
10/18 World Café Live - Philadelphia, PA
10/24 Vinyl - Atlanta, GA
10/25 Soul Kitchen - Mobile, AL
10/26 Voodoo Music Experience, WWOZ Stage - New Orleans, LA
11/15 Brooklyn Arts Center - Wilmington, NC
11/16 Carolina Theatre - Durham, NC
11/29 Legends - Boone, NC
11/30 Blind Tiger - Greensboro, NC
01/05 9:30 Club - Washington, DC
01/10 Capitol Theatre - Clearwater, FL
ashmonkey12816 reblogged this from thegreatgiandhi
ashmonkey12816 likes this
thegreatgiandhi posted this