---
Eyes Lips Eyes Release Free Download Of New Song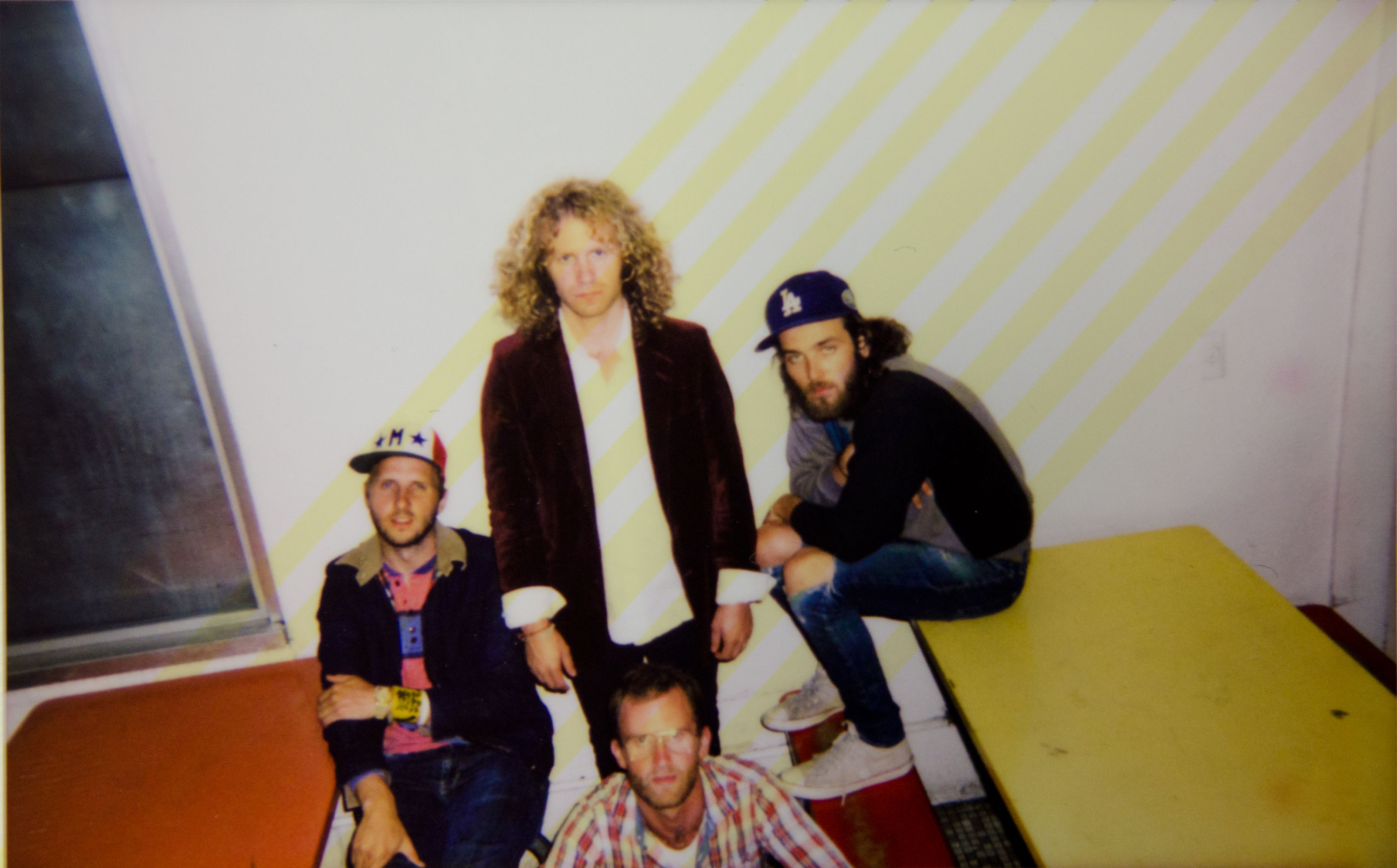 The Los Angeles (by-way-of-Utah) foursome Eyes Lips Eyes has partnered with music aggregation site We Are Hunted to launch a free download of their hit-song "Tickle."
The song is the lead track from their forthcoming EP What You Want (If You Want) due out August 21 via Roll Call Records/ILG. The newcomers have already earned praise from MTV, who declares it "A wild indie rock dance party…It's kinda nice to hear an indie act that trades in too-cool-for-school seriousness for hand claps and a sick bass line."
This Fall, Eyes Lips Eyes will crisscross the nation on an extensive tour that includes stops in Los Angeles, Austin, New Orleans, Atlanta, New York and Boston. See below for details!
The band recently unveiled another track from the EP, "Don't Blow It," with Spinner.com, who proclaims, "Eyes Lips Eyes are going to make your day. It's like LCD Soundsystem and Talking Heads had a baby." Likewise, MTV Buzzworthy asserts that it "sounds like the B-52s had a few frozen drinks and played spin the bottle with The Rapture and then crashed James Murphy's DJ set on the S.S. Coachella."
Co-produced by the band alongside John Goodmanson (Death Cab for Cutie, Nada Surf) and mixed by Mike Roskelly (Kaskade), the 4-song release features upbeat, hook-laden songs that recall late seventies post-punk mixed with the unbridled night out energy of The Strokes. A full-length album is in the works for release early next year.
EYES LIPS EYES TOUR DATES:
08/10 - Los Angeles, CA @ Bootleg Bar
08/14 - Costa Mesa, CA @ Detroit Bar
09/06 - Provo, UT @ Velour
09/08 - Logan, UT @ The Big Agg: Utah State University
10/03 - Los Angeles, CA @ Bootleg Bar
10/04 - San Diego, CA @ The Griffin
10/09 - El Paso, TX @ Lowbrow Palace
10/10 - Austin, TX @ Gypsy Lounge
10/11 - Denton, TX @ Dan's Silver Leaf
10/12 - Houston, TX @ Walter's
10/13 - New Orleans, LA @ Howlin' Wolf
10/14 - Mobile, AL @ Alabama Music Box
10/16 - Tallahassee, FL @ Retrofit Records
10/17 - Jacksonville, FL @ Burro Bar
10/18 - West Palm Beach, FL @ Respectable Street
10/19 - Miami, FL @ Bardot
10/20 - Orlando, FL @ The Social
10/21 - Tampa, FL @ New World Brewery
10/23 - Greensville, SC  @ Radio Room
10/24 - Athens, GA @ Georgia Theatre Rooftop
10/25 - Atlanta, GA @ The EARL (with Poor Moon)
10/27 - Pawley's Island, SC @ Islander
10/28 - Wilmington, NC @ The Whiskey
10/29 - Charlottesville, VA @ The Box
10/31 - Annapolis, MD @ Metropolitan
11/01 - New York, NY @ Pianos
11/02 - Boston, MA @ Brighton Music Hall
11/03 - Brooklyn, NY @ Cameo Gallery